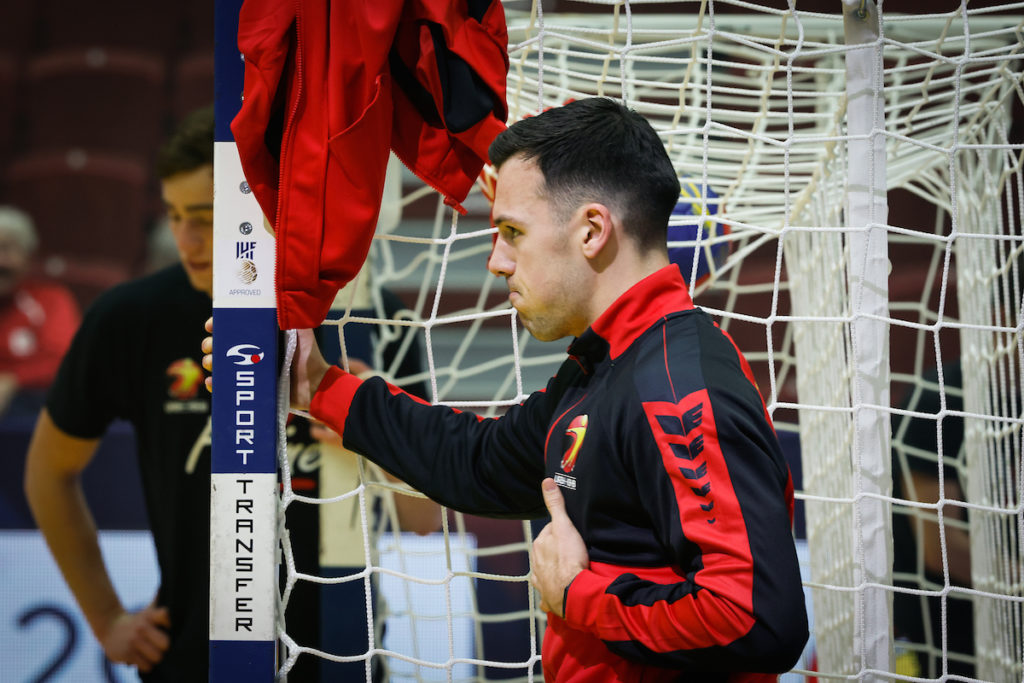 On Wednesday afternoon, a press conference was organised at the Red Wolves' players' hotel which was attended by the Belgian and international press. The Red Wolves are very proud to have reached the second round in their first participation in the World Cup.
But there was also some less good news, as the preparation for Thursday's match against Egypt, one of the outsiders for the world title, was interrupted by a positive corona-test. The organisation of this could have been a bit better. Joel Delplanque, the vice-president of the IHF, was present to provide clarification on what happened on Tuesday night and spoke of a manipulation error.
The player who is positive is Yannick Glorieux. He will not be able to participate in the upcoming matches and has to live in isolation from the group for five days unless he tests negative. As soon as that happens, he will be allowed to rejoin the rest of the Red Wolves.
Of course, the serie of events have an impact on preparation of tomorrow. Both Yérime Sylla and Tom Robyns sounded combative.